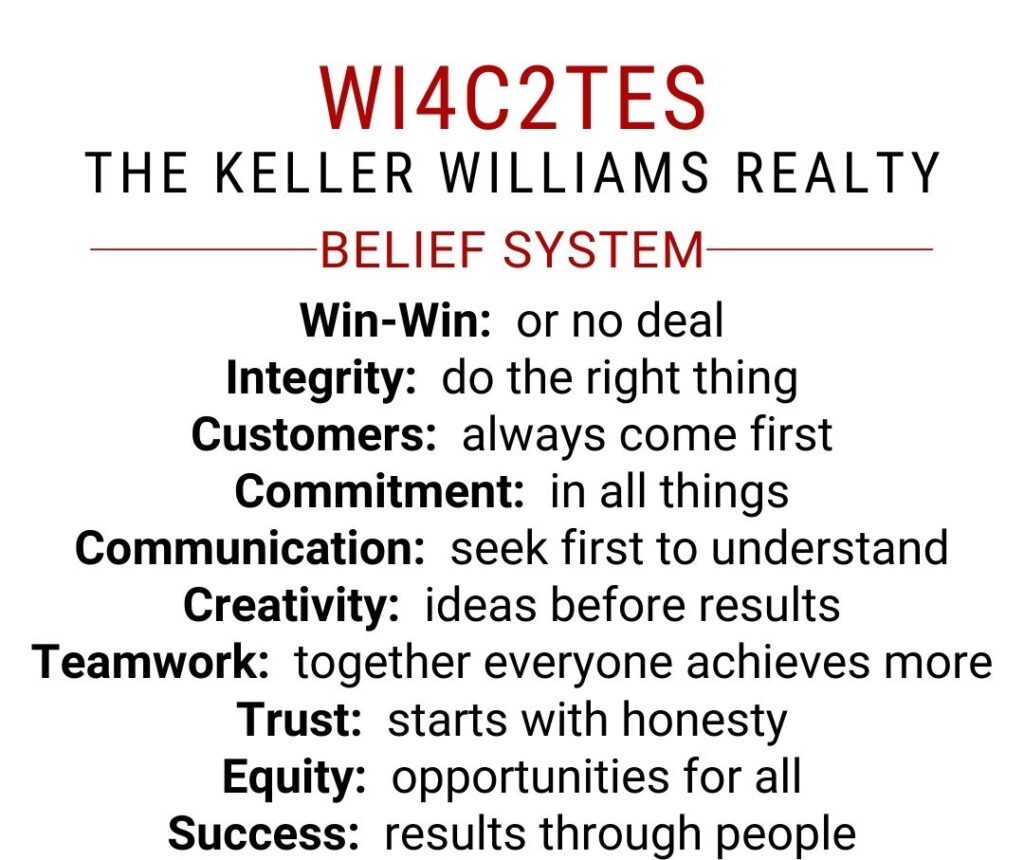 What is Keller Williams Culture?
Culture is the result of organizing the goals of a business around solid, positive, core values and then proceeding to cultivate them on a daily basis.
At Keller Williams, we value God, family and then business. This hierarchy influences everything we do as a company and has created the culture that you see today. KW Associates find fulfillment in their daily surroundings. They are positively influenced by their workplace environment and are motivated to succeed by their like-minded peers. The company you keep matters and at Keller Williams we couldn't be more proud of our business partners!
Whether you're new to Keller Williams, or a seasoned leader in a market center or region, this page shares the latest videos, stories and news related to our most treasured resource, the Keller Williams culture.