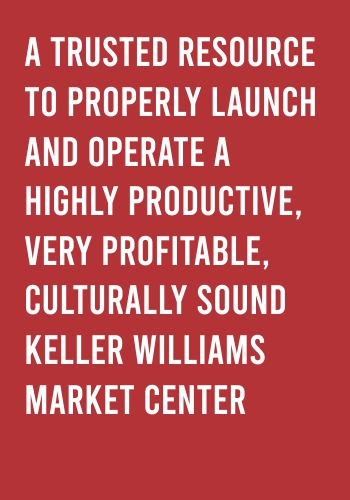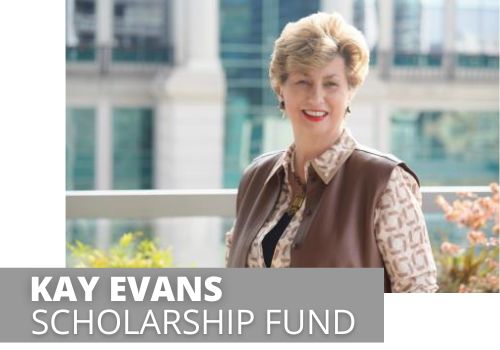 The Kay Evans Scholarship Fund is a not for profit organization with a mission:
" To Foster Real Estate Careers Worth Having, By Removing Financial Barriers To Education For Deserving Candidates."
Applications may be submitted by Team Leaders or Operating Partners to the Region. The Kay Evans Scholarship Fund is a 501(c)3. Ask your Team Leader for more information!
Red Day Market Center Happenings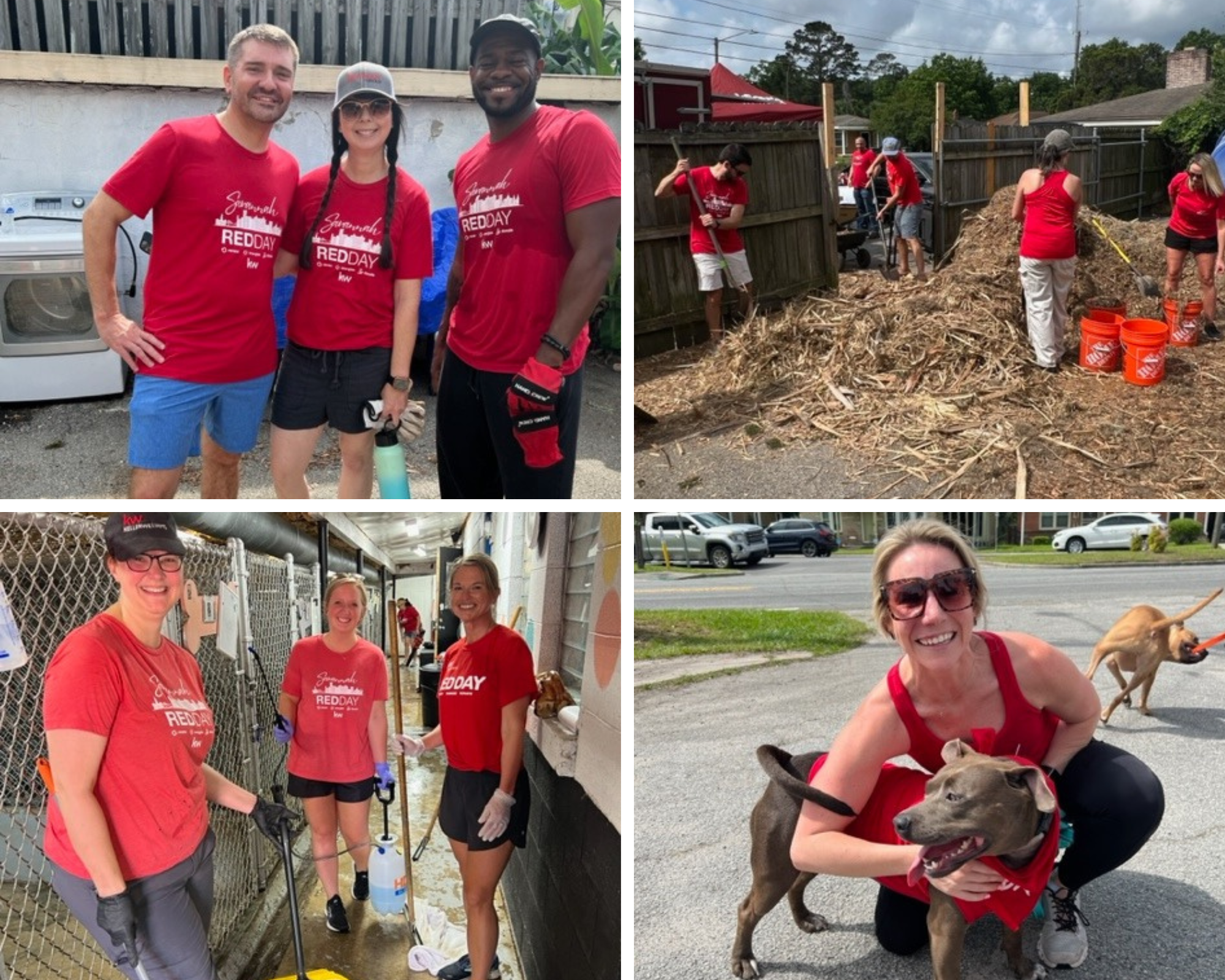 Savannah Market Center: Red Day project at Renegade Paws, an animal rescue facility in Savannah.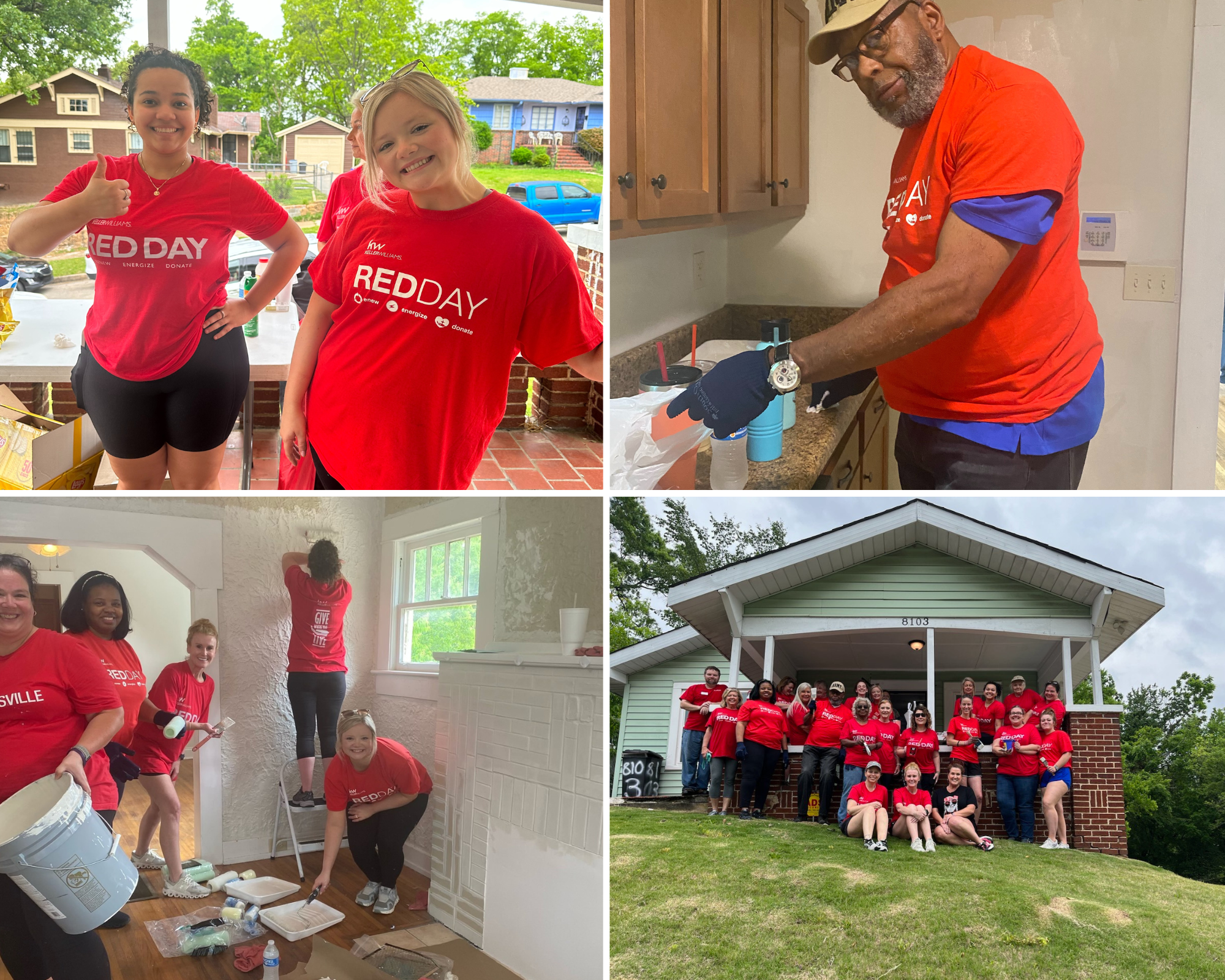 Birmingham – Trussville Market Center: Partnered with Serving U Ministries to give this Eastlake home a fresh start for its new family!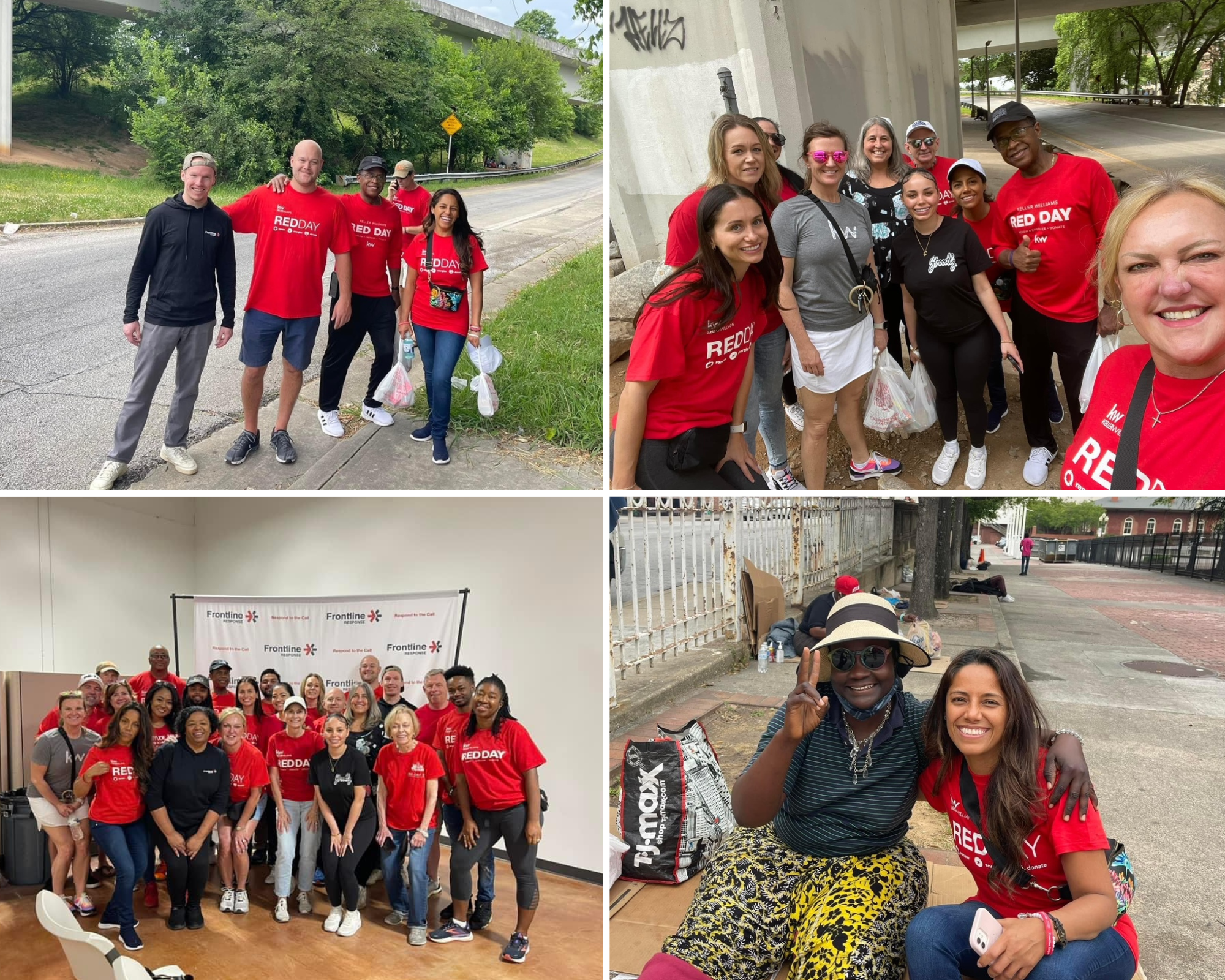 Atlanta – Chattahooche North Market Center: Visited a nursing home as well as Frontline to feed the homeless in downtown Atlanta.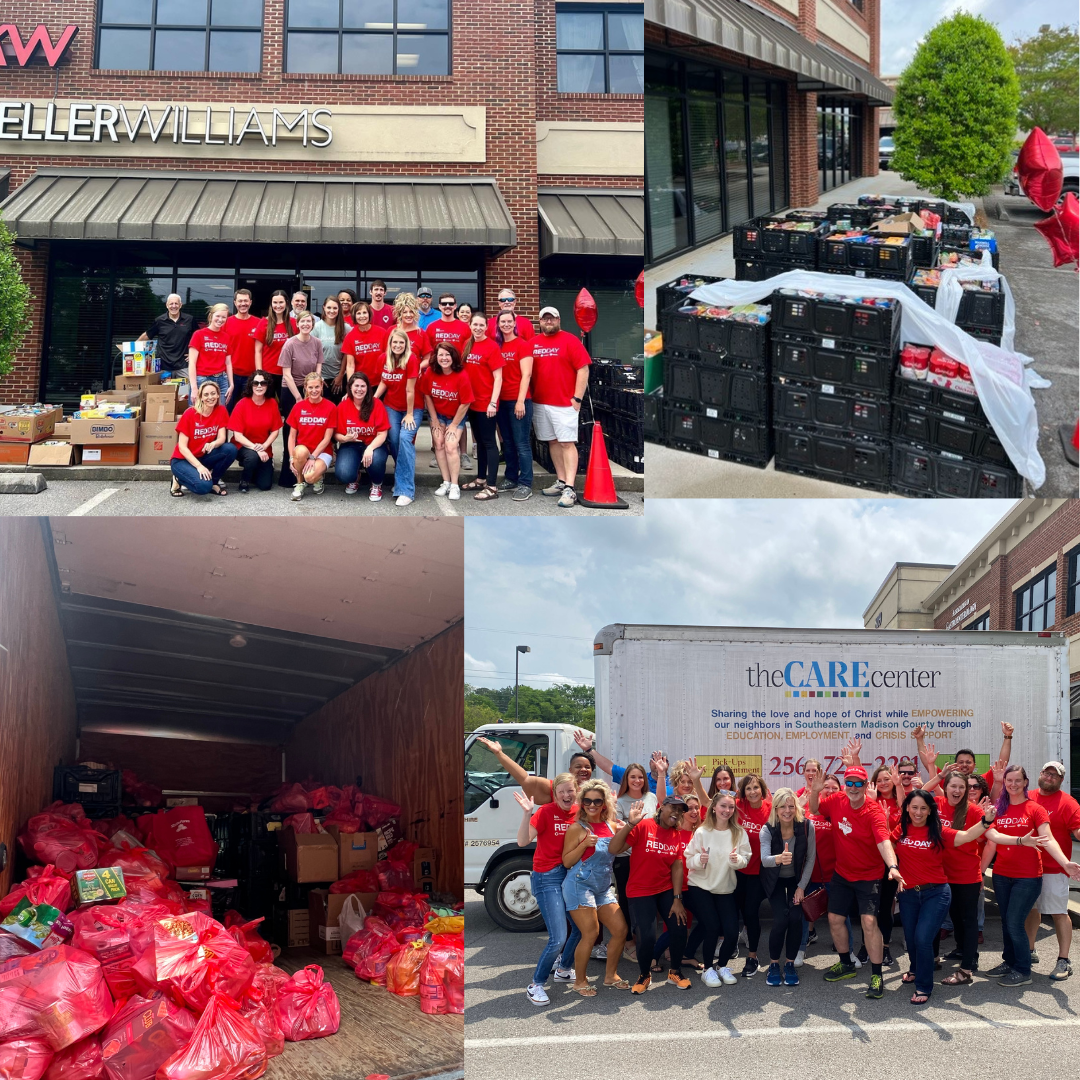 Huntsville Market Center: Partnered with The Care Center in Huntsville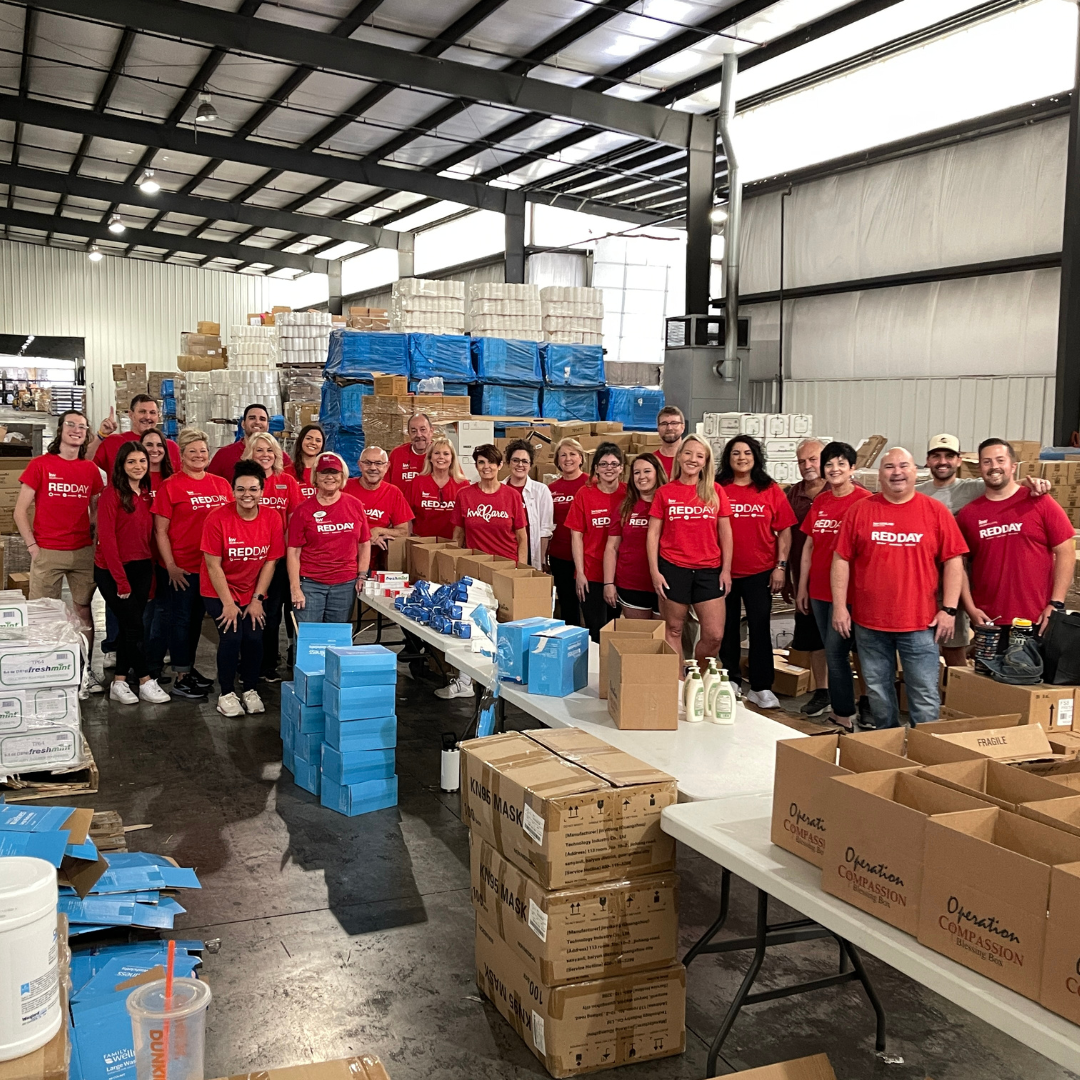 Cleveland, TN Market Center: Partnered with Operation Compassion to help package care packages for those in need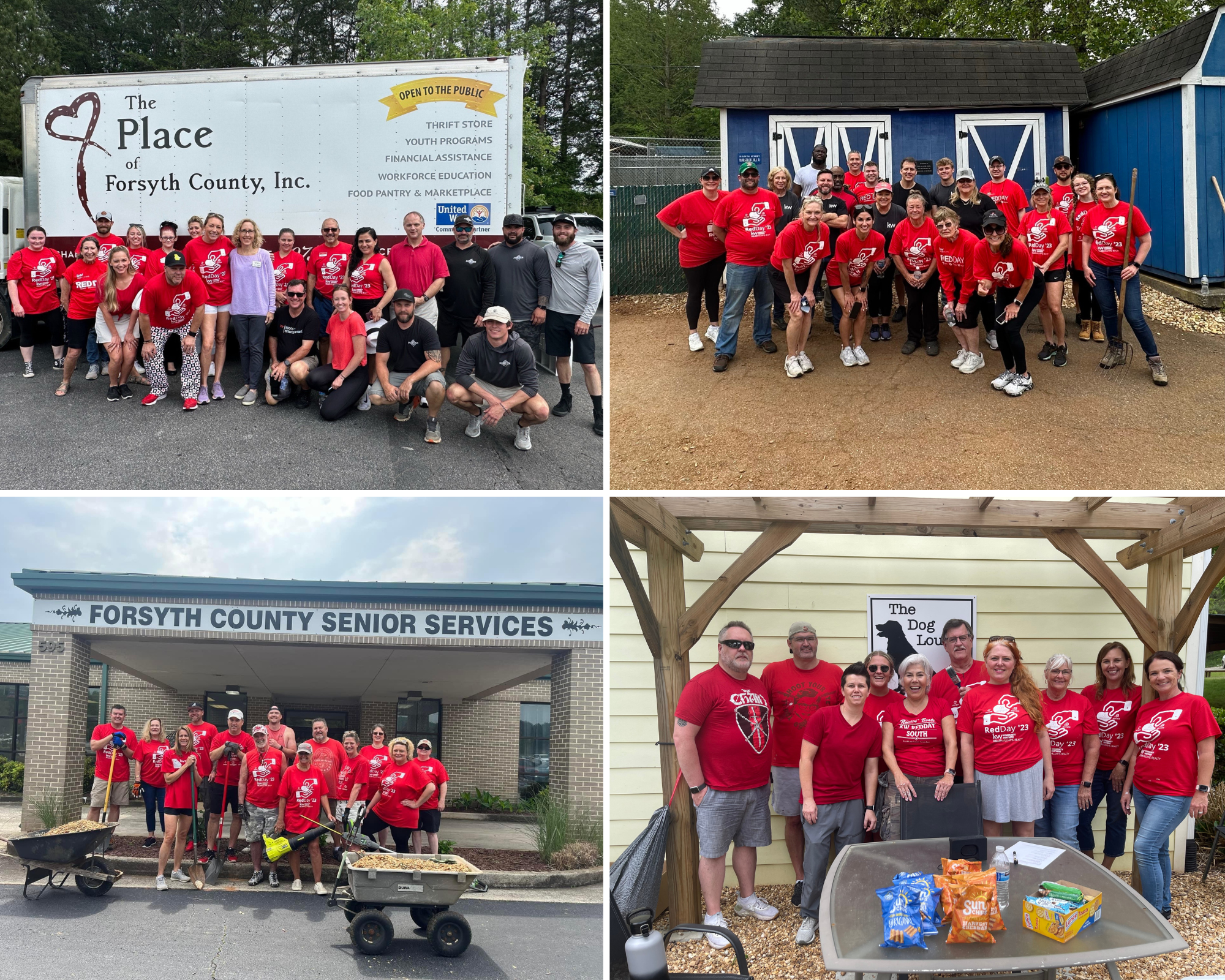 Atlanta – North Forsyth Market Center: Helped 5 different non-profits, the Dawson County Humane Society, Forsyth County Humane Society, The Place @ Forsyth, The Place @ Dawson, and the Dawson County Senior Center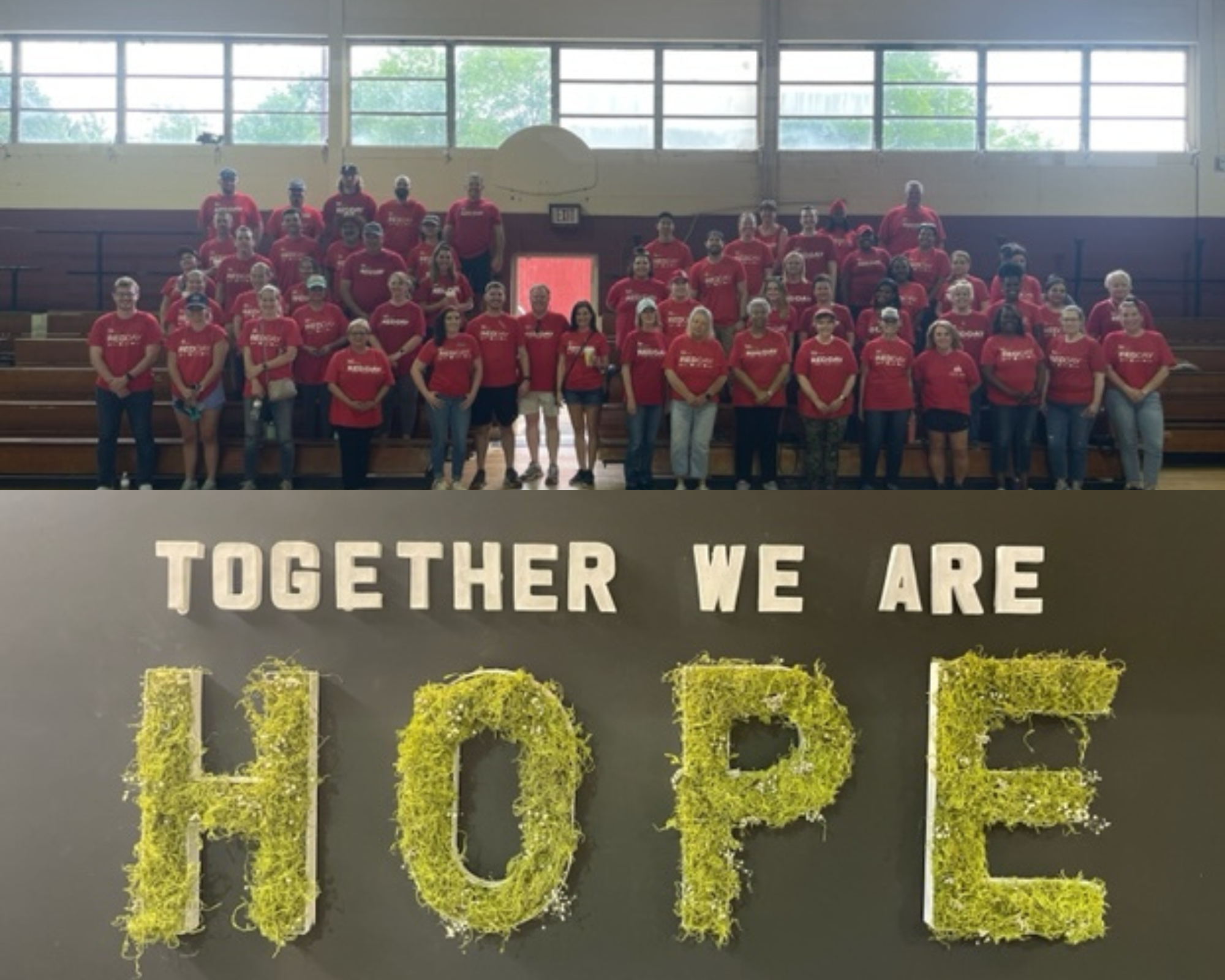 Chattanooga – East Brainerd Market Center: Worked at Hope for the Inner City. Planted gardens, weeded, cleaned campus, distributed food, packed food, worked in the kitchen, counted kitchen inventory, and much more.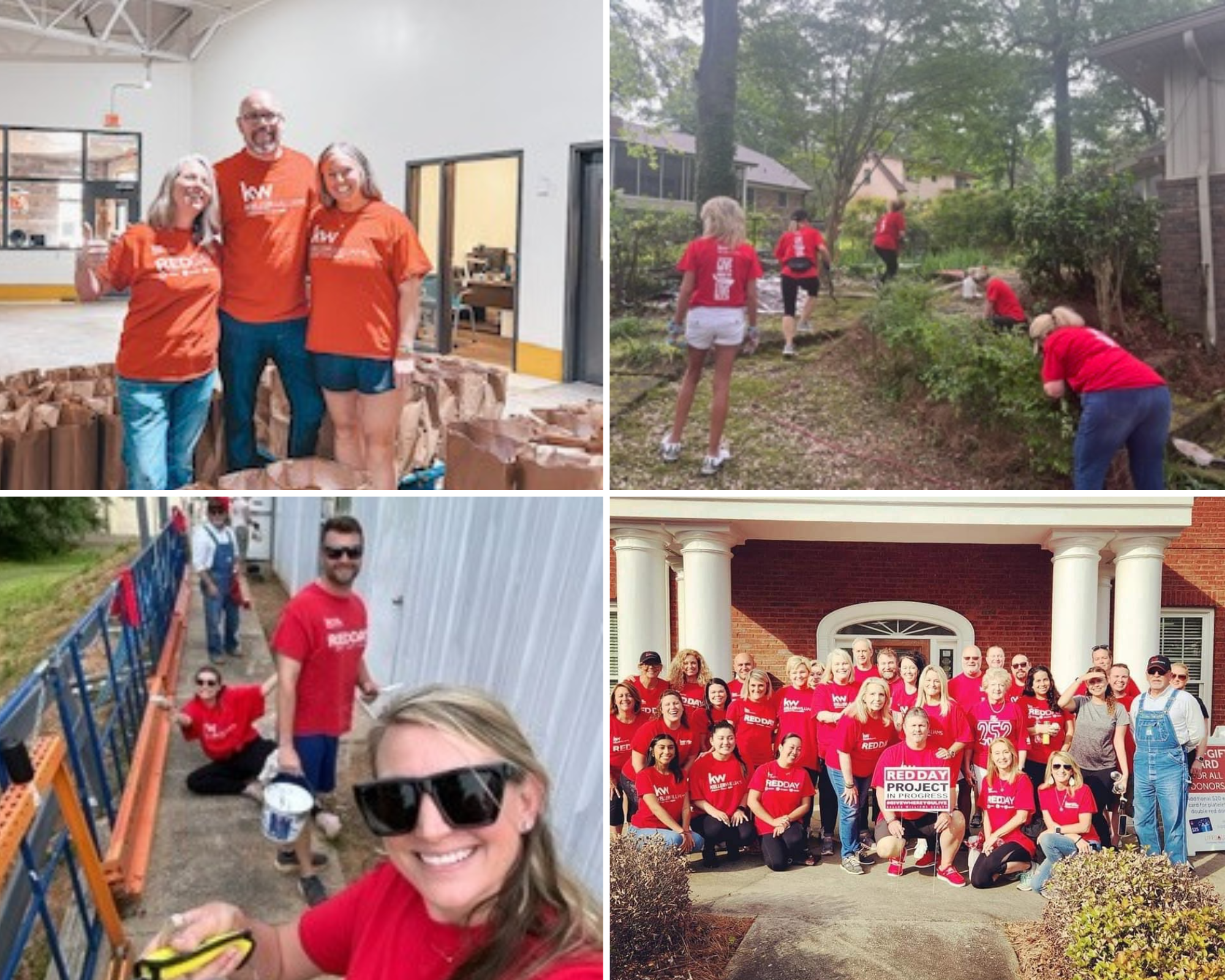 Atlanta – Hall County Market Center: Donated food, did landscaping, and helped paint a community building!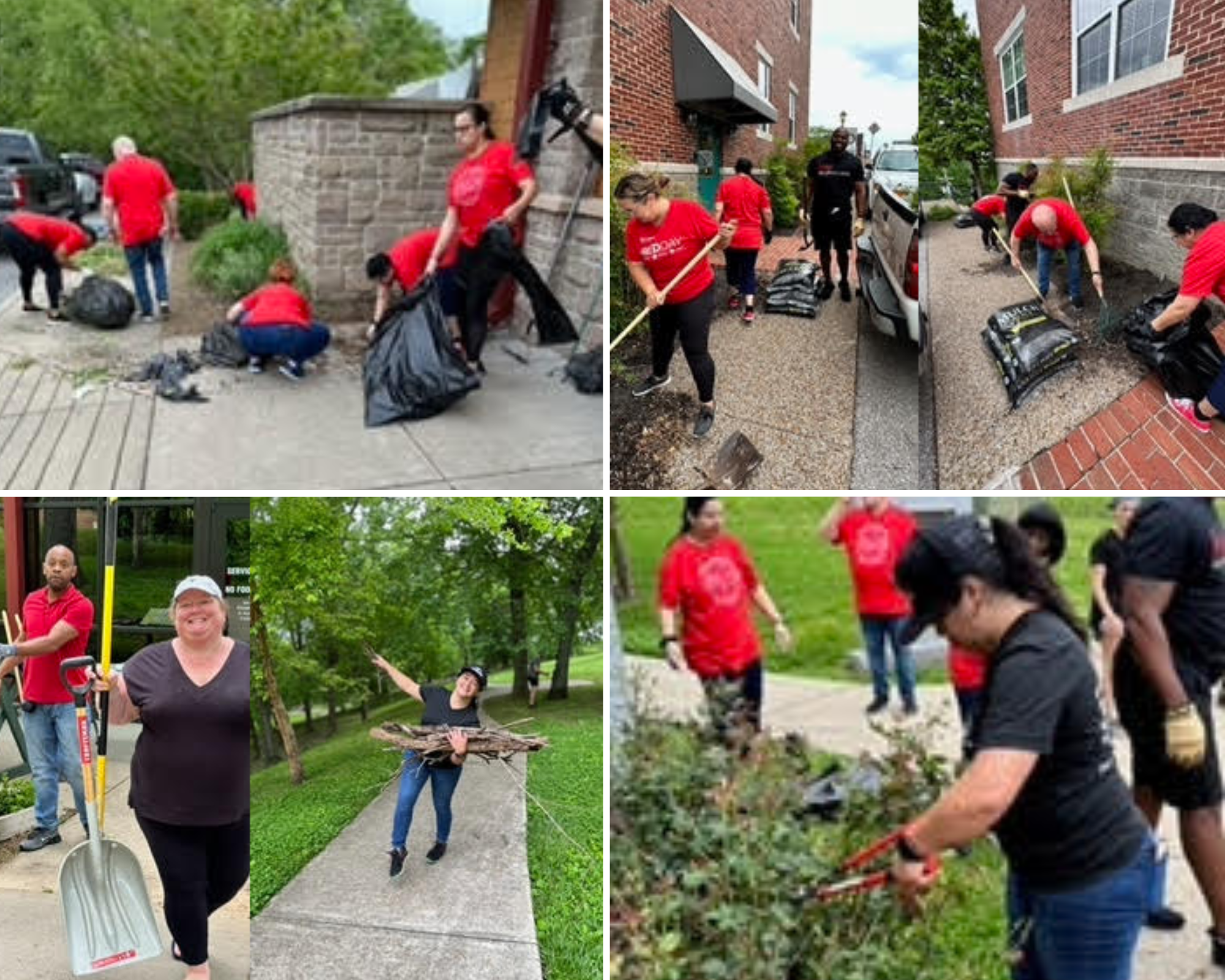 Clarksville, TN Market Center: Participated in cleaning the parks in Clarksville and the downtown commons area in the public square. Cleaning up, pulling weeds, and mulching!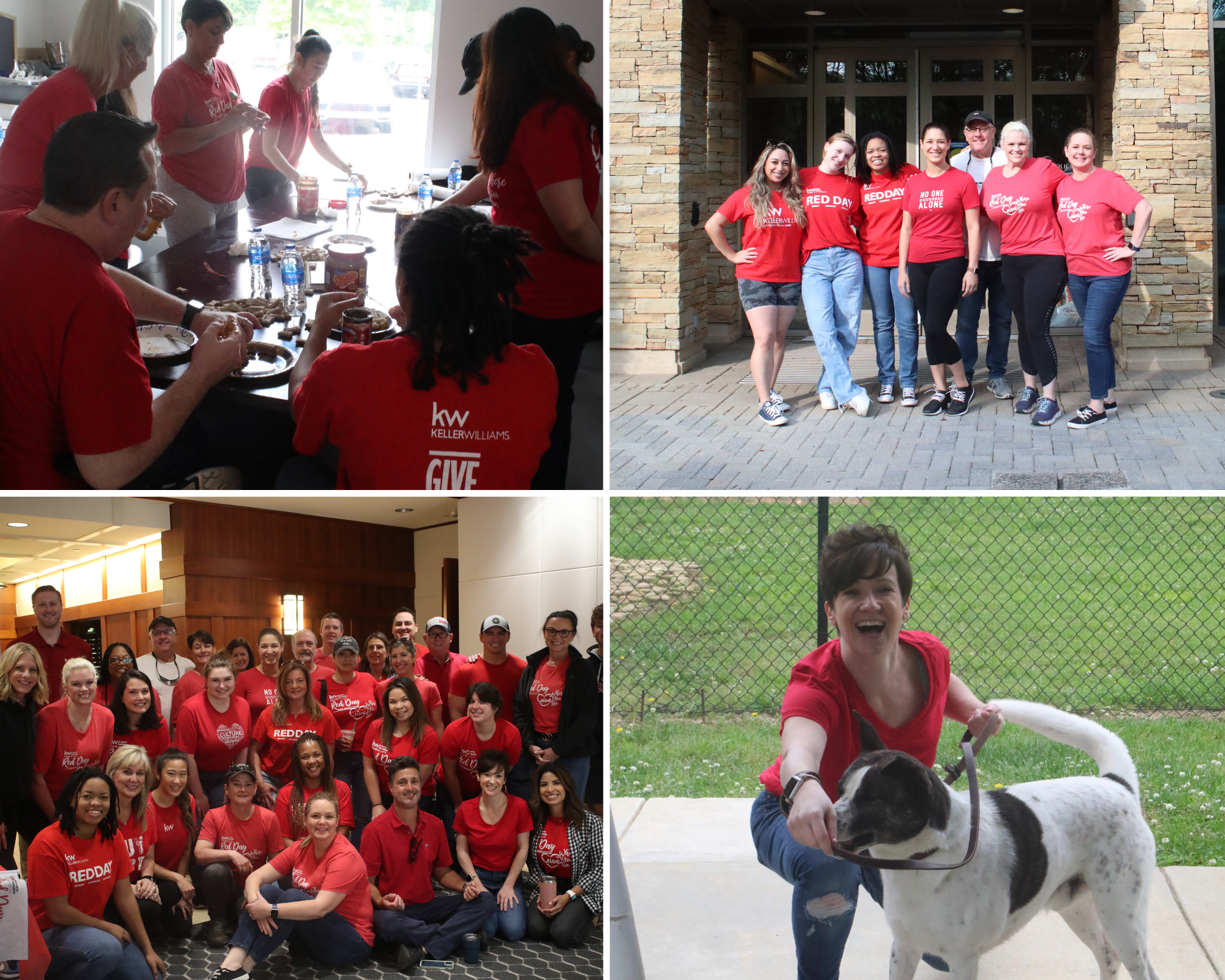 Atlanta – South Forsyth Market Center: Volunteered at the Forsyth County Animal Shelter. They walked dogs, played with the cats, helped make enrichment items, took care of filing, and cleaned the kennels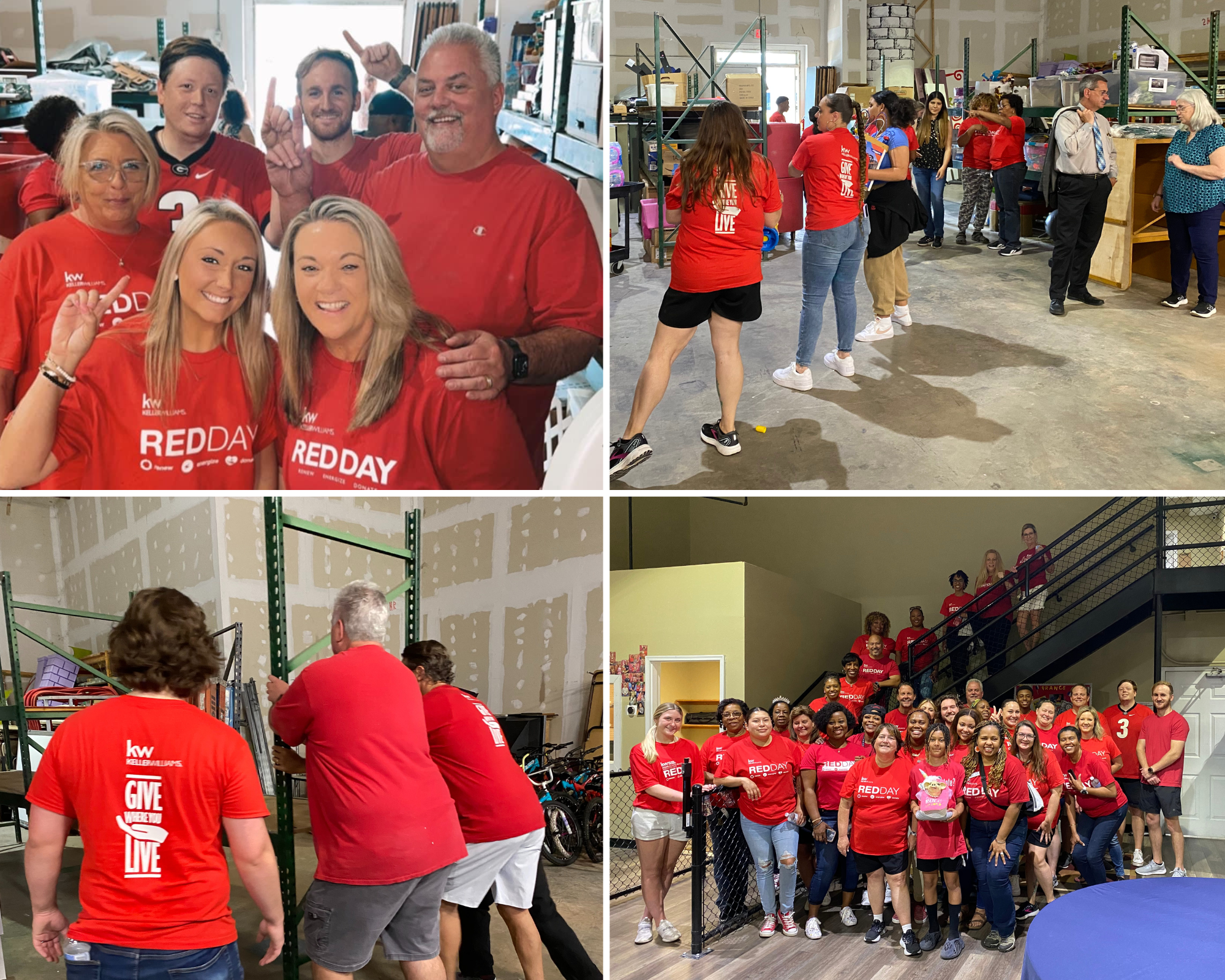 Atlanta – Stockbridge Market Center: Helped Our World School in McDonough organize and move large items to make space for more classrooms!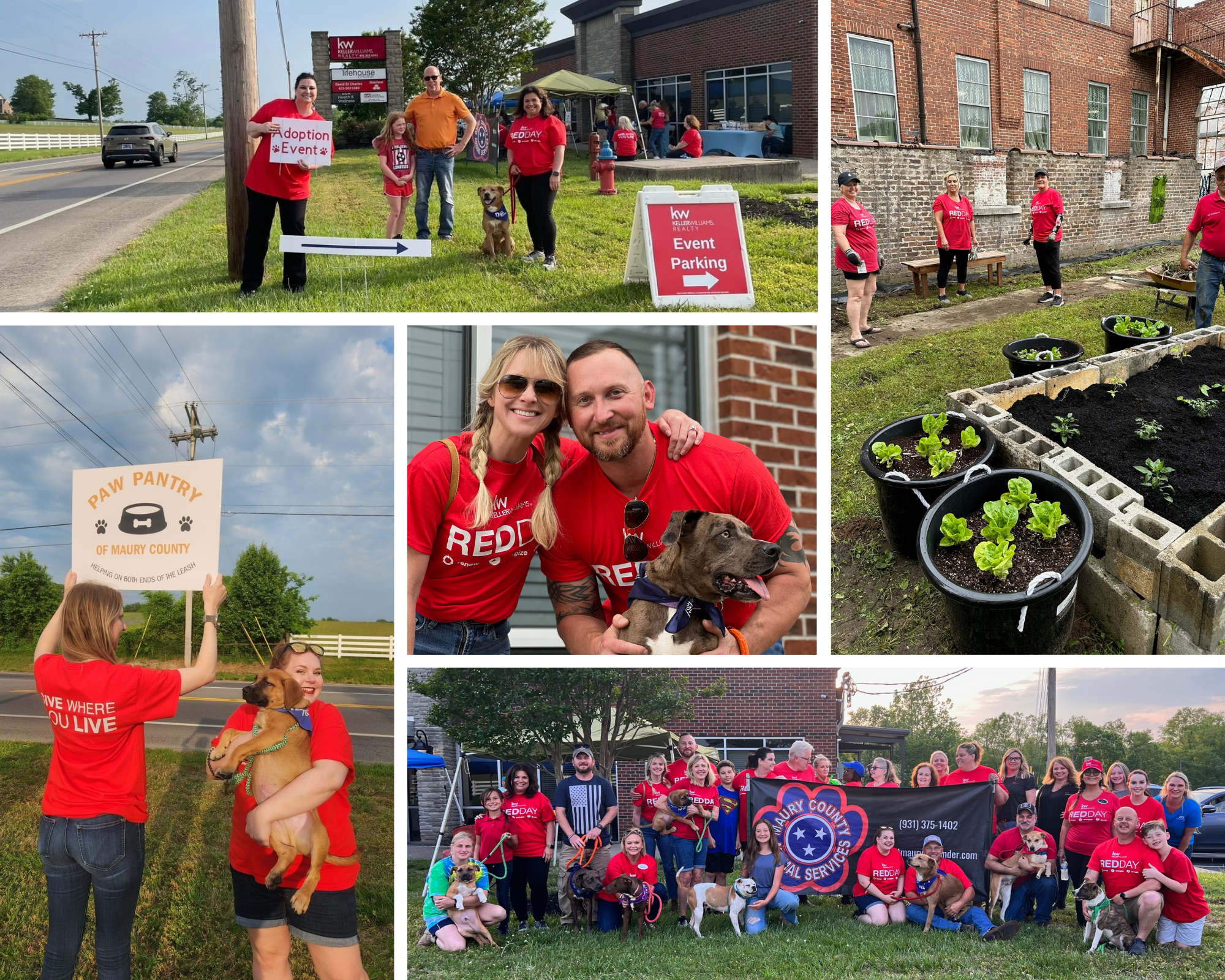 Nashville – Spring Hill Market Center: Supported the Maury County Animal Shelter and the local Paw Pantry. As well as a local family that needed projects done at their home.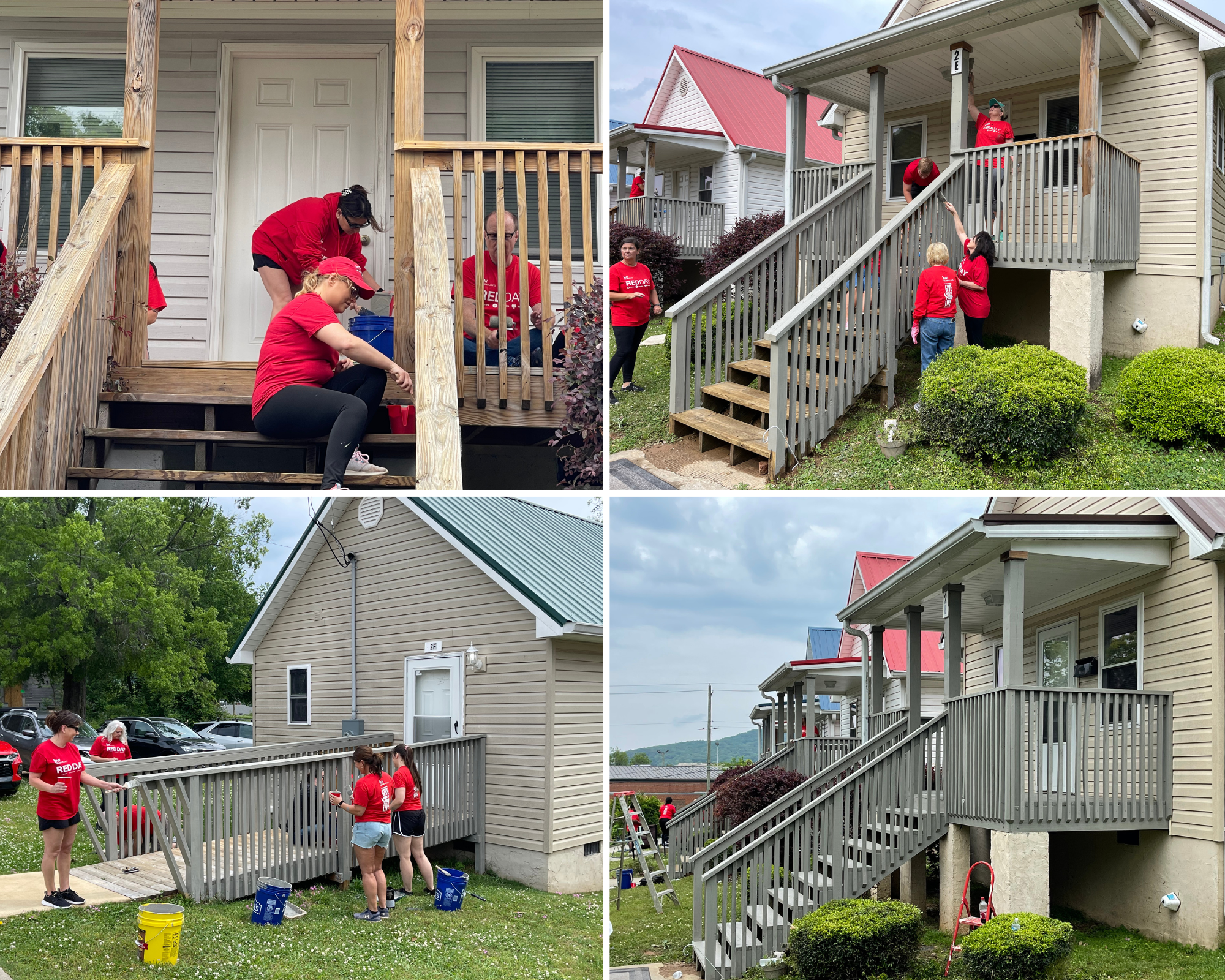 Anniston, AL Market Center: Volunteered at The Right Place, a ministry that provides housing for the homeless. They pressure-washed, painted, and even planted vegetables as well as provided everyone with a yummy lunch!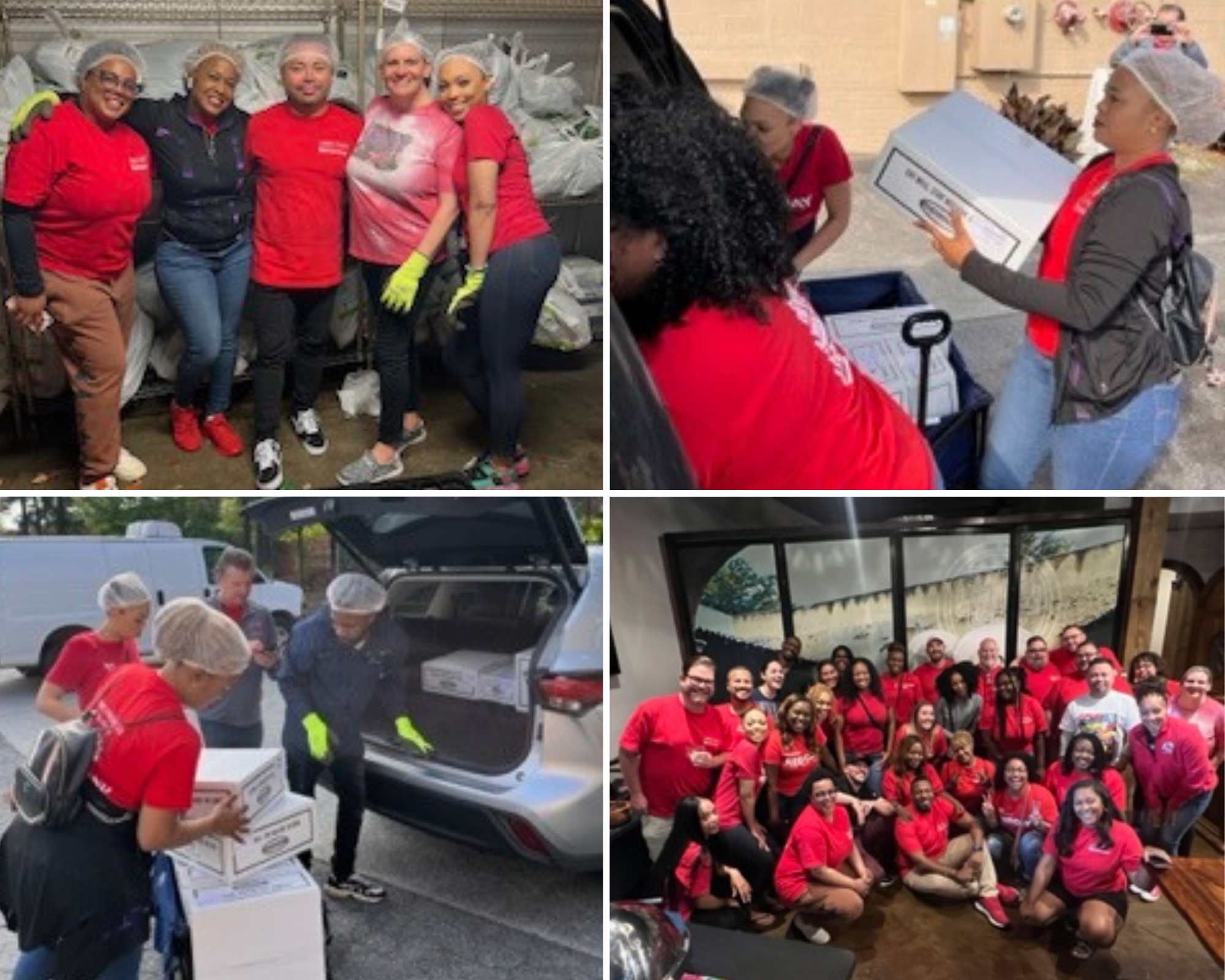 Atlanta – Midtown Market Center: Volunteered at Open Hand, helping provide nutritious meals to the community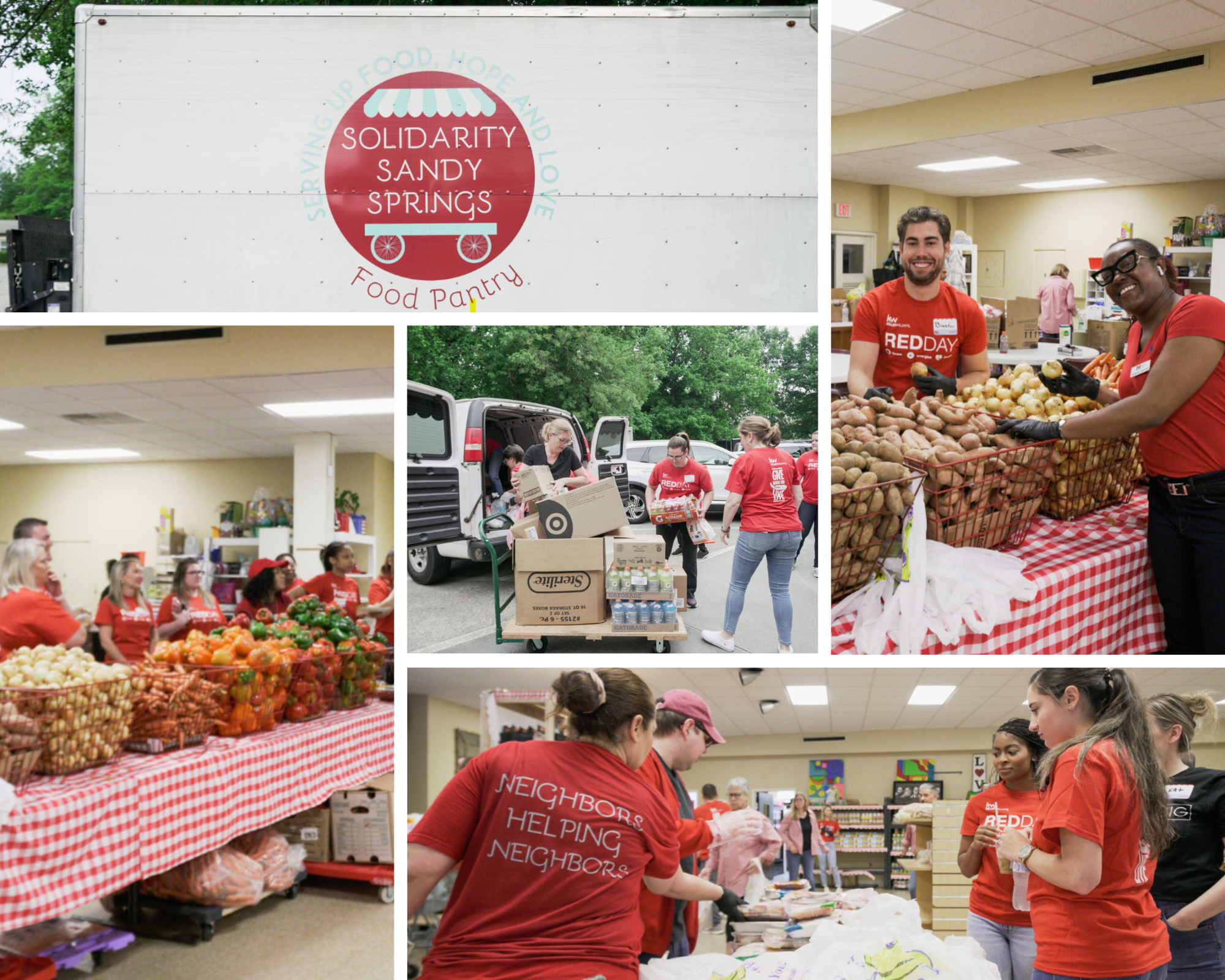 Atlanta – Peachtree Road Market Center: Volunteered at the Solidarity Pantry in Sandy Springs helping families feel supported, uplifted, and food secure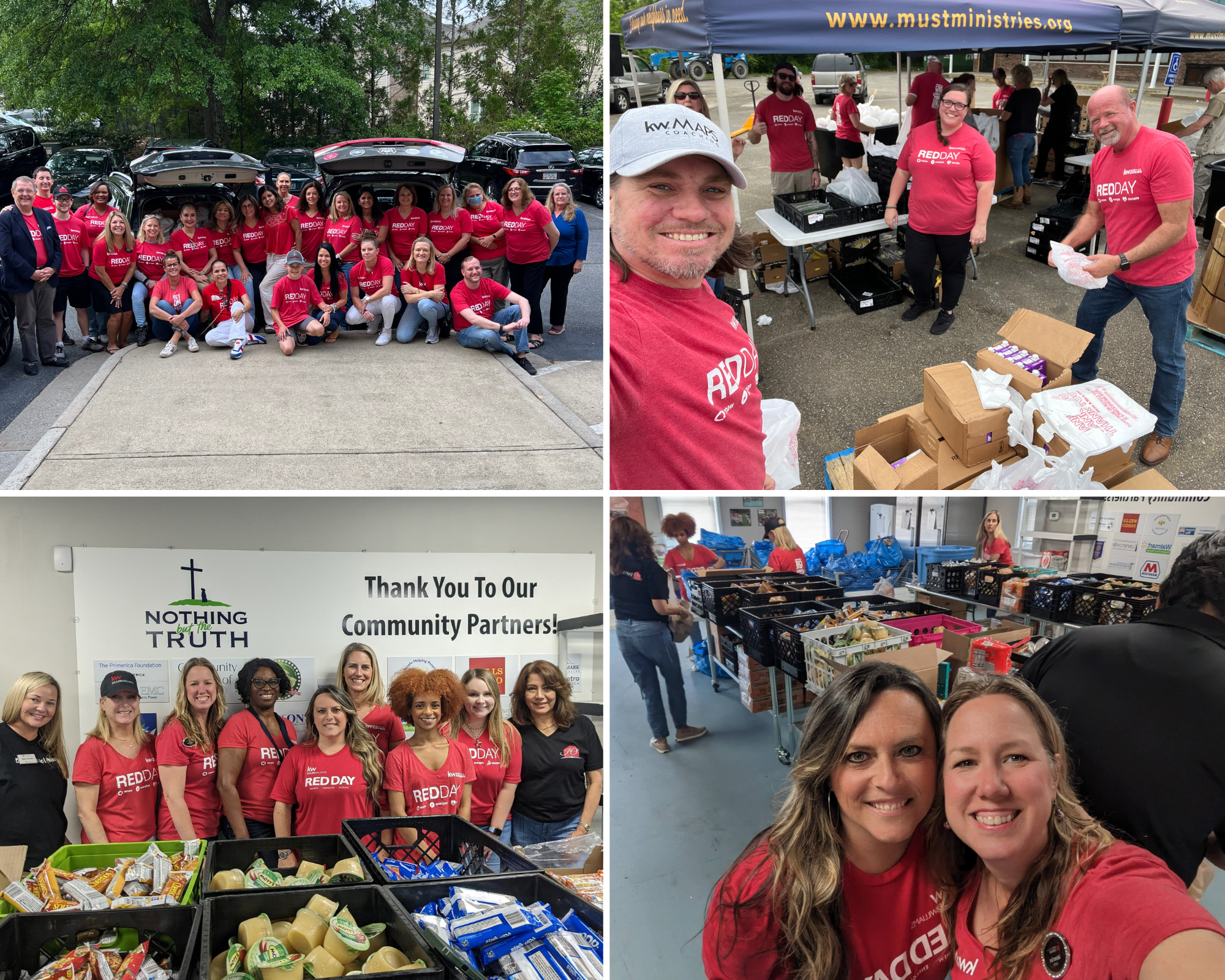 Atlanta – East Cobb Market Center: Spent Red Day with Must Ministries. A day filled with donations, organization, and giving back!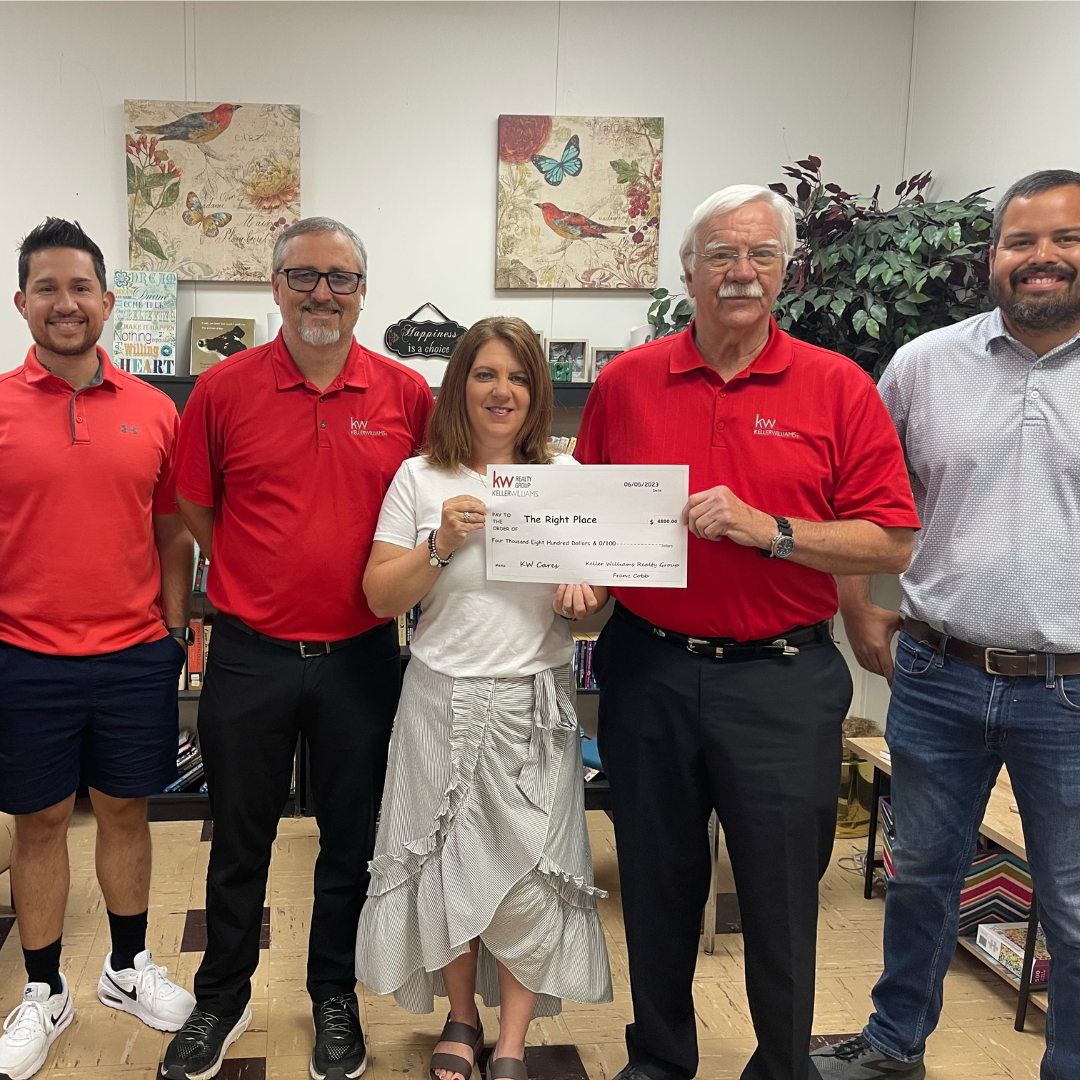 Anniston, AL Market Center: Raised $9000 in an auction to support The Right Place, a ministry that feeds and provides housing for the homeless. They did lots of work on the grounds and housing units during Red Day with over 50 agents and staff in attendance, then presented the remaining funds in the total of $4800 to them 
Mike's Minute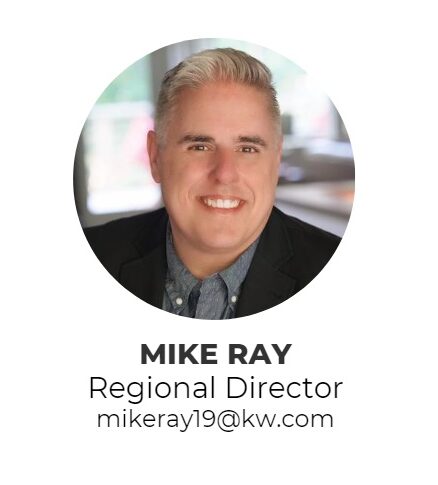 Thank you to all of the leaders and associates of the Southeast Region for your service on Red Day. You made a difference…and you make a difference every day. I am hearing stories all over our Region about the ongoing service opportunities from Red Day. I love hearing the stories of the lives you impacted. The pictures from across the Region in this special newsletter edition demonstrate the power of giving back
across Tennessee, Alabama, and Georgia! Your service matters. I challenge you to find ways to continually give back to your communities. Service opens the doors for opportunities!
Thank you, too, for helping the people of your community own their homes! June is National Homeownership Month. Owning your home is a key block in building generational wealth. Realtors make the dream of home ownership a reality.
Thank you Southeast Region! You make the world a better place!
Mike

P.S. Go subscribe to "This is the Southeast" on our YouTube Channel – and follow us on Instagram @KWSoutheast!
Southeast Region Rankings
From May KWRI Reports:  In an effort to recognize individual teams and groups we are using KWRI reports which reflect GCI.
Navigate the arrows on the sides or the buttons at the bottom to see our Top Ranking Agents, Leaders, and Market Centers!
PATRICK'S TECH TALK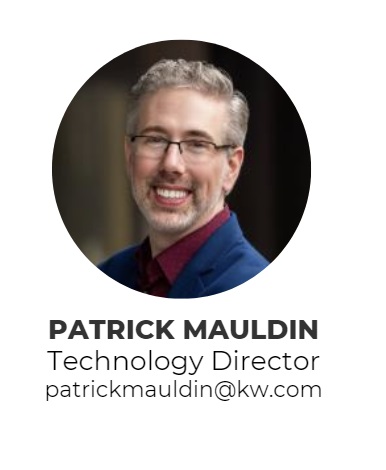 Method and Message
One of the biggest challenges in the space of marketing a business online comes down to the question of Method and Message. Method and Message are discussed in detail in the Shift book. These heavily determine how we communicate with our contacts and leads through email and text. So are you having a hard time getting people to open your emails? Might be time to retool something when it comes to these two interconnected ideas.
What are Method and Message? Method is the way we are communicating (call, text, email simple, email with graphics, mailout) to our database, and Message is what we are saying to them. If you match the right message, however, with the right method, you dramatically increase engagement and open rates. Oftentimes we attempt to over-engineer our email marketing believing that it will generate the best results. We want to fill it full of pictures and details, flashy images and content, but in our research, our personal experience, and that of many others on email marketing, this is the wrong approach.
Let's talk about email marketing specifically. It's still one of the most effective means out there.
What would you rather open: A message from a friend or Marketing? From someone you know personally, or something from a company trying to sell you a product?
The answer is easy. We open emails from those we know, like, and trust, especially if we feel the message is just for us. And with this in mind, be intentional in your use of language.
When creating emails in Smart Plans, or sending out campaigns, consider your Subject, Language, and Customization. These will determine the success of the message itself.
Examples of email subjects. Ask yourself, which one would you open?
     A) Subject: "I have some concerns"
     B) Subject: "Home Prices in your Neighborhood – Detailed Report Included"
Both could be the same information, or have the same intent, but A is going to be opened far more often.
As for content, which email do you think gets a better response?
     A) A flashy marketing email with tons of images, buttons, and articles.
     B) "Hi John, how have things been going? I've noticed some major changes in the market around you and I'd like to see when we could get together and go through it. I know you've had questions in the past. Let's talk. – Patrick Mauldin"
If B is sent at the right time, it will have a much higher open and response rate, than spending a great deal of time on images and design. Consider making your communications as personal as possible. Lead with value, lead with what matters TO THEM! Ask a question, and encourage them to engage. It's about starting the conversation as often as possible. This is what drives the relationship forward. There is a time and place for the flashy, but in email marketing specifically, it's often the simple messages that mean the most.
– Patrick Mauldin